Did you know that your Internet Explorer is out of date?
To get the best possible experience using our website we recommend that you upgrade to a newer version or download another web browser.
A list of the most popular web browsers can be found below. Just click on the icons to get to the download page.
Your browser will need to close to complete the installation and you will need to manually reload the site when finished
Search Results for Biotechnology
Job Title.
Location
Salary
Actions

Administrative Support

Duties & Responsibilities: Provide administrative support as required to a member(s) of the Site Leadership Team Diary management: plan, organize and manage relevant calendars on a daily basis Prepare a variety of high quality written memos, letters, emails, reports and powerpoint presentations Organize meetings and conferences including preparing agendas, relevant documentation, logistical and catering requirements Maintain communication with relevant parties as required Maintain the tim...

Location: Galway, Administrative Support
Galway
Not Disclosed

Associate Scientist

Life Science Recruitment Cork are currently recruiting a Scientist for a large multinational client in Cork where they will be responsible for Tox Release testing, Clinical Release and Stability testing for Drug Substance and Drug Product, and Stability Lifecycle management.The Clinical Release & Stability Department in Cork, Ireland, is responsible for the biotechnology (Large molecule) scope of the PDMS product portfolio. Education and Experience/Competencies A minimum of Degree in Chemistry, Biochemistry, Pharmaceutical Sciences or ...

Location: Cork, Associate Scientist
Cork
€40000 - €45000

Biologics Snr PM contractor

Our client is a multinational biologics processing facility in south Dublin. It's a 12 month contractor assignment that will pay up to €63 per hou

Location: Dublin South, Biologics Snr PM contractor
Dublin South
Not Disclosed

Automation Engineer - US+Sponsorship

Automation Engineer – US+Sponsorship Our client is a Boston-based consultancy who are seeking experienced Engineers for a unique opportunity. Sponsorship

Location: Outside EU, Automation Engineer - US+Sponsorship
Outside EU
Not Disclosed

Senior Manufacturing Engineer

Acts as an advocate for continuous improvement activities using statistical techniques, Lean manufacturing tools, Six Sigma, design experimentation for process and equipment, to achieve targets and cost savings. Take the lead in troubleshooting on equipment while providing Coaching and Mentoring to other engineering staff. Serves as a resource to other engineering disciplines in facility. Will have a prime role with respect to equipment and process safety ensuring standards are met or exceeded at all times. Primary Tasks and Responsibilities Technical support for manufacturing: ...

Location: Limerick, Senior Manufacturing Engineer
Limerick
Not Disclosed

Senior Automation Engineer

Senior Automation Engineer Department: Proteins Large Scale Position Reports to: Pfizer Automation Project Lead Job Purpose Senior Automation Engineer who will take ownership of coding EMs, Phases and Recipes on the Emerson DeltaV platform and generation of associated FDS Documentation. The expectation is that the succcessful candidate will interface with Process Design Engineers from Design through to Commissioning Duration (Apr 2017 – Apr 2018) Job Responsibilities: The Senior Automation Engineer w...

Location: Dublin, Senior Automation Engineer
Dublin
Not Disclosed

Project Engineer - Equipment

Engineer – Equipment The client requires an Engineer to support the technical aspects of equipment specification, receipt and the develop lifecycle management plans at the site for a 1 year period. The equipment types will include Benchtop Manufacturing and Lab test equipment, Material handling and movement equipment and general Process Equipment (filter housings, filter plates, valves, spool, hand held power tools etc) The successful candidate's responsibilities will include: ·Work as directed by Project Manager to develop Techn...

Location: Dublin, Project Engineer - Equipment
Dublin
Not Disclosed

QA Senior Associate (Contract)

Plant QA Snr Associate Level 4 Dun Laoghaire Overview: The Plant Quality Assurance (PQA) Snr Associate will typically report to a QA Senior Manager and is a core member of the site Quality Assurance team. The PQA Snr Associate will serve as Quality point of contact for manufacturing operations. The site is focused on continuous improvement of all work processes and practices, therefore in addition to routine Quality Assurance duties, PQA Snr Associates may be asked to carry out additional work functions to support site continuous improvement activities. A...

Location: Dublin, QA Senior Associate (Contract)
Dublin
Not Disclosed

Tech Transfer Senior Lead (Contract)

Overview: Seeking a highly motivated individual to function as a key member of a commercial drug product technology transfer team. The successful candidate will

Location: Dublin, Tech Transfer Senior Lead (Contract)
Dublin
Not Disclosed

Senior Associate QC (Contract)

enior Associate QC (Contract) Duration: 10 months + Location: Dun Laoghaire, Ireland Responsibilities include, but are not limite

Location: Dublin, Senior Associate QC (Contract)
Dublin
Not Disclosed

Equipment Engineer (Contract)

Job Title - Equipment Engineer Position Reports to: Project Manager Job Purpose: This job description applies to the concept design stage of the project

Location: Dublin, Equipment Engineer (Contract)
Dublin
Not Disclosed

Snr QA Specialist

As this is a role in biotech, it is particularly suitable for pharma experts seeking to break into biopharma. It's a 12-18month hourly-paid contract, at very attractive rates. The Quality Assurance (QA) Specialist is a senior and active role within the broader QA function. The QA Specialist will typically report to a QA Senior Manager and will be required to be a Subject Matter Expert in their assigned area of responsibility. QA specialists will be required to understand and grasp a broad range of quality related competencies. In addition to routine Quality Assurance ...

Location: Dublin South, Snr QA Specialist
Dublin South
Not Disclosed

Subscribe RSS feed for this search
Biotechnology Jobs Career Profile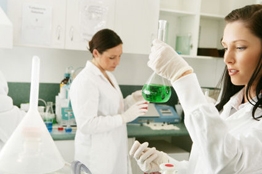 Are you looking for a biotechnology job in Ireland? Here at Life Science we have a wide selection of biotechnology jobs to ensure that you find a vacancy that meets your needs. We partner with leading multinational, indigenous and public sector organisations bringing you the best biotechnology jobs in Dublin and Ireland. All of our consultants have graduated with masters in a biotechnology discipline and between them they have worked in some of the most diverse, challenging and rewarding biotechnology jobs in Ireland. They have a thorough understanding of the biotechnology jobs market so will be able to guide you on your career path.

Have a look below at some of the outstanding biotechnology opportunites that we have for you. If you cannot find the perfect match just contact a member of our Biotechnology Jobs Team who will only be too happy to help find that perfect biotechnology job for you.